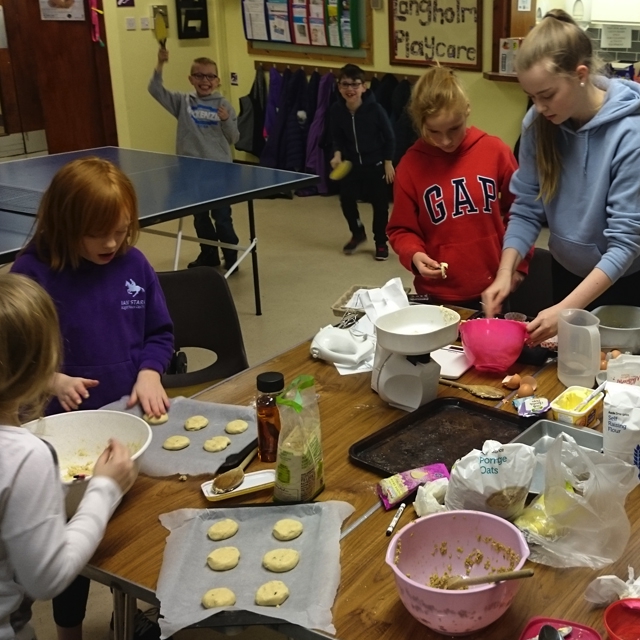 Xcel Youth Club
The Youth Club in Langholm has been running for a long time, dating back to at the 1970s. It is open to young people in P4-7 and takes place at Xcel Youth Centre. Youth Club will run from 6.00 - 8.00pm on a Monday night during term-time (p4-p5 6pm-7pm and p6-p7 7pm-8pm). The cost of youth club is £1 per night with a £2 yearly membership fee.
Since November 2022 we also run a Tuesday night youth club at Canonbie Village Hall. This is for p4-p7 and run 6.30-7.30pm.
It plays an important part in the life of the young people that attend. It gives the young people a chance to spend time with their friends away from school in an environment that is safe and fun. They can take part in a variety of activities including arts and crafts, video games, pool, sports activities and competitions. It is a great way to introduce them to the Xcel Project and for us to get to know the young people.
We have a number of outside organisations visiting the young people at the Youth Club, these might be sports clubs offering come and try sessions or talks on different topics.
2023 Dates
Langholm -
January - 16th, 23rd and 30th
February - 6th, 13th, 20th and 27th
March - 6th, 13th, 20th and 27th
CANONBIE -
January - 17th, 24th and 31st
February - 7th, 14th, 21st and 28th
March - 7th, 14th, 21st and 28th